Welcome to First National Bank of Kemp
Press Release
To: Our Valued Customers
From: Vidal Jones, President and CEO
Re: Announced Sale of First National Bank Kemp
Read more... I want to start by expressing my thanks for your patronage and continued support of our bank. Some of you have been loyal customers of the bank for many decades and some are brand new. In either case I'm sure the first thing that comes to mind when you hear the news that the bank you use for your financial services is changing ownership is "How does this change affect me?". I can assure you that this was a serious consideration as our board of directors considered a potential sale. I firmly believe that we have come to a win-win-win situation in this transaction. It is good for our customers, our communities, our employees, and also our existing shareholders.

From a customer standpoint there is essentially no change at all in the short term. Because this is not a merger with another existing bank, there is no hassle of changing routing numbers and ordering new checks or waiting to be issued a new debit card. For you, when the transaction closes, it is a truly seamless transaction and business as usual. Over the longer term I can only see potential positive changes for our customers going forward. The team managing the bank will not change as I am staying on board in my current position.

For our employees it is a win for the same reason. No merger with another existing bank means no duplication of positions or overlap of branches with that bank. In simplest terms this means that our employees keep their jobs and you still deal with the same people when you call or come in to the bank.

For our shareholders, and primarily the majority owners who are members of the Creecy family group, this is a bittersweet moment, but is a win in that it meets all the criteria we established for an acceptable sale situation. Four generations of the Creecy family have been involved with the operation and ownership of the bank. This began when Fred Creecy started his career with the bank in the 1920's. However, after Kent Creecy's death in 2011, the remaining members of the Creecy family needed to take a serious look at the role they could play in the continued ownership of the bank. The conclusion was that if the right situation presented itself then a sale would be considered.

We believe that we have found the best situation for all parties in this transaction with John Carona. His experience and resources will help the bank to continue serving our communities and position us so that we can expand our services when and where opportunities present themselves. Mr. Carona has a true heart for community service and wants to be a part of helping our communities grow and thrive. While this proposed transaction still needs approval from the appropriate regulatory agencies, we are confident that we will receive that approval and complete the transaction in the next few months. Thank you again for being our customer. We look forward to an even brighter future for your bank.
---
First National Bank of Kemp has provided "Community Banking" to the Kemp area since 1901. We are proud supporters of our community, and provide many services to our customers such as checking & savings accounts, online banking, mobile banking, and ATM/Debit cards to name a few.
"Your Bank for All Times, Since 1901"
---
The Security Features for Online Banking (Dollar Mark Online) are changing. On May 19, 2014 you will no longer see an Image / PassPhrase.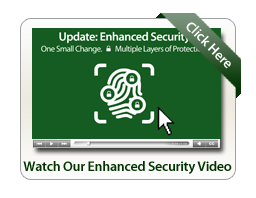 ---
Mobile Banking is Here!!!
Click Here for More Info.
---
Bank News
June 11, 2015 -
Statement of Condition posted.
Click Here
December 24, 2014 -
FNBK - Press Release
December 24, 2014 -
FNBK - Notice to Customers
Read All Bank News!